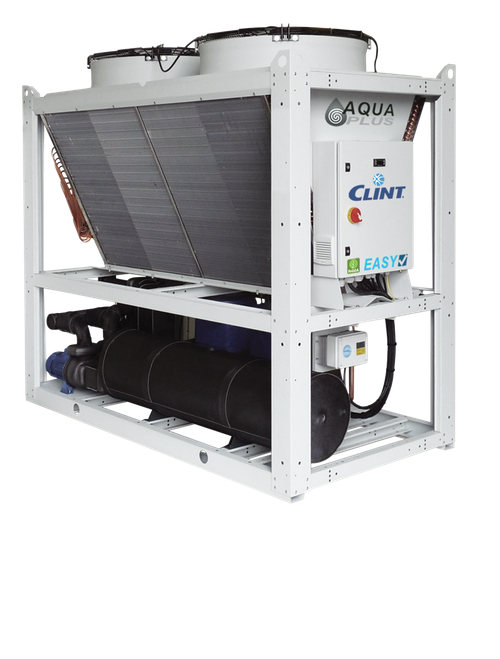 CHA/K/E 252-P÷684-P
Aircooled liquid Chillers with axial fans, Scroll compressors and plate exchanger.


The liquid Chillers of CHA/K/E 252-P÷684-P series, with R410A refrigerant, are designed for medium-sized service sector or industrial ambients.
They are used, combined with Fan Coil units, for the air conditioning of the rooms.
The range is made of 4 sizes from 65 to 180 kW, and features V design condensing coils, axial fans, single or double cooling circuit with Scroll compressors and plate exchanger.
Units, also available in super silent version, can be completed with tank and single or double pump, available as accessory.
Versions
CHA/K/E - Cooling only
CHA/K/E/SSL - Super silenced cooling only
Power range
65.5-180 kW
19.0-51.0 Ton
Features
Self-supporting galvanized steel frame protected with additional protection achieved via polyester powder painting.
Scroll compressors with oil sight glass, internal overheat protection and crankcase heater.
Axial fans directly coupled to an electric motor with external rotor.
Condenser made of copper tubes and aluminium finned coils.
Evaporator AISI 316 stainless steel braze welded plates type with one circuit on the refrigerant side and one on the water side in 252-P÷342-P models, with two independent circuits on the refrigerant side and one on the water side in 504-P÷684-P models, complete with water differential pressure switch.
R410A refrigerant.
Electrical board includes: main switch with door safety interlock, fuses, thermal protection relays for compressors and thermocontacts for fans.
Microprocessor control and regulation system.